The Law on Firework Use
Classed as an adult consumable, the UK government forbids the sale of fireworks in categories 1–4 to anyone below the age of 18. This also goes for setting off fireworks. If you're too young to buy fireworks you're also too young to use them.
In addition to age restrictions on fireworks, Category 4 fireworks cannot be purchased by consumers at all. These fireworks are designed for professional use and can only be sourced by licensed firing businesses.
Find out more about age restrictions on fireworks.
Another restriction on firework use is when they can be used. We all know how loud fireworks can be, and even low noise fireworks aren't completely silent. Any retailer that claims they sell silent fireworks is not being honest as it's impossible to make totally silent fireworks.
Your local council will offer specific rules for setting off fireworks, the Manchester Council fireworks rules include the Fireworks Code and safety tips on preparing for your event.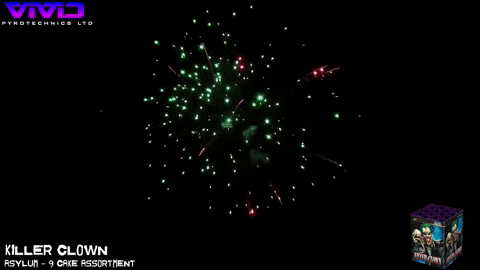 How late can fireworks be let off?
The UK government specifies how late fireworks can be set off depending on the date:

Any time of the year, irrespective of annual holidays: from 7 am to 11 pm
On November the 5th: until 12 pm
On Diwali, Chinese New Year, and New Year's Eve: until 1 am
Where can Fireworks be Used?
Fireworks can use used on private property, meaning you can organise a private firework display without any issue, as long as you abide by the legal time restrictions and any other rules set out by your local council.
It is illegal to set off fireworks on public streets or in public places, and that includes the use of sparklers. This means you can't go to your local park and start setting off fireworks or lighting up sparklers. You need to obtain permission first.
If you plan to hold a public firework display there are several ways that can happen. Usually, public displays are held in local parks, recreational grounds, or open spaces like fields. Parks and green spaces are often cared for by fellowships or independent local voluntary groups, so finding out who to contact and getting in touch is the first step. It's possible they've held a firework event before and know the process that needs to be followed. If not, you will need to contact your local council to enquire about a public entertainment license.
Many local councils will offer information on how to hold events in their public spaces. Manchester council's guidance advises people to seek permission from the park and fill out an application form. Large events may require collaboration with a Safety Advisory Group.
If you have a certain piece of land in mind for a display, contacting the landowner is the first step. They may require a fee for the rental of their land.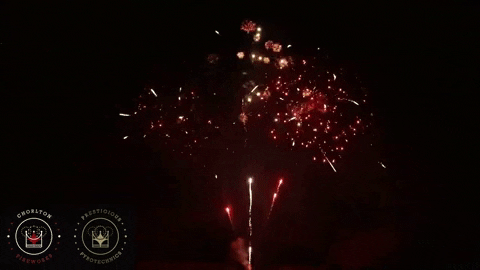 Getting Permission to Set Off Fireworks in a Public Place
Organising a public firework display should be treated with careful consideration before, during, and after to make sure you keep people, animals, and the environment safe. The HSE sets out clear rules and guidance on how to organise a firework display.
Major firework events like the London New Year's Eve fireworks, or the Blackpool Firework Championships require the involvement of firing professionals and often include Category 4 fireworks that must be set up extremely carefully and hooked up to remote firing systems. Local firework displays like the ones you see in your local park do not necessarily have to be set up by a licensed professional. As long as you are using Category 1, 2, and 3 fireworks, anyone can do it.
Under the Local Government (Miscellaneous Provisions) Act 1982, local authorities are responsible for events like fairs, festivals, and open-air attractions. In order to hold a firework display in a public space, you must enquire with your local district council or metropolitan council before the planned event for a public entertainment license. This allows the local council to set out rules in relation to:

The safety of organisers, performers, and the public.
The safety of those in the neighbourhood who aren't in attendance but may be affected, for example, by the noise levels.
That the correct emergency services have been notified.
That insurance is in place if needed.
People organising local firework displays should also take considered steps to make sure all aspects of the event are planned with safety in mind. You will need to scope out the location for your fireworks carefully and determine which category of fireworks can be used (Category 2 fireworks are for viewing distances of 8–15m, and Category 3 fireworks are for viewing distances of 25m+). You will also need to set out clear plans for what to do in an emergency.
Additionally to your local council, there are a number of organisations that must be notified if you plan to hold a public firework event:

The police.
The fire service.
Neighbouring landowners and users.
Local institutions like hospitals, care homes, and schools.
The coastguard, if held near the sea.
Aerodromes, if held near one.
The Confederation of British Industry Explosives gives comprehensive guidance on how to go about setting up a firework display.