Every single Briton and thousands of others across the globe will be familiar with the hush that sweeps over the crowd as Big Ben chimes the 12 strokes of midnight on New Year's Eve. As anticipation builds in the audience, the first sparks of light fizzle up before a bellowing crescendo of brilliant light explodes in the night sky.
The New Year's Eve London fireworks display is one of the most spectacular celebrations in the UK's calendar, with thousands flocking to the capital city (before Covid-19) to get a front seat on this incredible performance. Find everything you need to know about the fireworks London has to offer on New Year's Eve in this article.
New Year's Eve Fireworks in London
The London Fireworks event is the largest and most spectacular NYE fireworks UK display. It lasts for around 10-15 minutes and consists of around 12,000 fireworks in a professionally designed display. In December 2020 more than 10 million people tuned in to watch the famous New Year's fireworks UK display which was accompanied by a 300-strong fleet of lit up drones.
Fireworks, London, New Year 2020
How to Watch London Fireworks Live
There's no need to worry if you can't watch the New Years London fireworks in person. The fantastic display will be broadcast live on TV and on the internet so no matter where you are you can enjoy welcoming in the New Year with the rest of the viewers on the sides of the Thames. The London New Year fireworks live broadcast is made each year without fail on BBC One or BBC iPlayer at the turn of the new year. There will be some commentary beforehand, but the firework display is due to begin at midnight.
But what about if you don't have a TV license, or if you're watching from overseas? Using a paid VPN can help those in other countries access BBC iPlayer, and the display will also be available to view on BBC's YouTube channel. This way people in other countries can choose to watch the live fireworks London launches at the turn of the new year in the UK, or they can watch a playback of the London live fireworks at a later date.
Where to View London Fireworks
When visiting the city to view New Year's fireworks, Central London has a number of wonderful spots to view from. You won't only be limited to the shores of the Thames, especially if you plan in advance. Contrary to popular belief, there are no good Tower Bridge fireworks viewing points, as the bridge is often scheduled to be open at midnight, meaning viewers won't get the spot in the centre of the river they imagine. Tower Bridge is also quite far down from Westminster and further away from the firework launch area than people assume. London bridge fireworks viewing is much easier, as this bridge does not open and is situated closer to the London Eye and the launch area.
Before the Covid-19 pandemic, and afterwards, when restrictions are fully lifted, crowds may gather on the banks of the Thames to watch the fireworks. Due to where the London Eye fireworks display is situated the best position in terms of proximity would be a spot on the Southbank or the Victoria Embankment. It's a good idea to arrive around 7 or 8 to ensure you have a good spot and you may want to bring a folding chair and some food and drink with you for the wait. Once the area is full police will close it off and it's likely to be very busy. Here are some other hot spots for viewing the New Year's fireworks London display:
As the tallest building in the entire city, The Shard is the first choice vantage point for those who can afford to splash out. Restaurants on the upper floors offer luxury six-course meals and live entertainment following the Mayor of London fireworks display viewable from the 270-degree viewing platform.
Found at the top of the rotating Millbank Tower, the Sky Bar hosts an iconic 12-hour party to bring in the new year. Guests can watch the firework display from the fabulous 360-degree viewing deck, and enjoy champagne, canapes, and live entertainment.
After a brisk climb up Alexandra Palace Hill, you will be rewarded with a spectacular view of the city from afar, and enjoy Ally Pally's own fireworks display on the backdrop of central London and other beautiful scenery.
For a calmer, less bustling, and likely cheaper alternative to wading through crowds to watch the fireworks in London, view the stunning firework display from Parliament Hill. You'll be guaranteed to get a wonderful view of the awesome display here as well as other smaller displays going off around the city.
London Fireworks Display Schedules
Firework displays in London tend to happen at the end of the year when Fireworks Night, Bonfire Night, and New Year's Eve are being celebrated. But that's not to say you can't find fireworks displays at other times in the calendar. Chinese New Year in February and Diwali In November also celebrate using fireworks. There could even be London fireworks tonight at a one-of-a-kind event, if there is a sports event or music gig, for example.
If you want to know about fireworks in London tonight visitor guide directories are a good place to find more information about scheduled firework displays. Here you can find information about dates, times, prices, and a London NYE fireworks map:
Create Your Own Fireworks Display London-Style!
If trudging through the city and freezing your socks off to watch the London fireworks doesn't tempt you, then creating your own firework display at home isn't a bad second at all. You won't have to pay extortionate prices, and there's not likely going to be a long queue at the bar! To make sure your firework display lives up to London standards, include these:
The biggest and boldest fireworks, rockets are a must for a New Year's Eve firework display. Select individual rockets to curate your display the way you want it, or opt for low-effort compound firework that will do everything for you so you can enjoy watching.

Offering an exciting contrast with the fizz and bang of a rocket, a fountain firework launches lower to the ground and emits a constant plume of light in different colours and patterns. Fountains are favoured for their elegant shape and movement.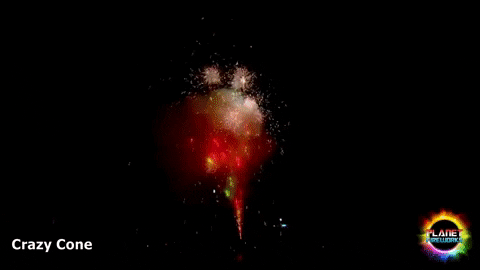 A mine is a spectacular firework that launches multiple shots all at once to produce a huge explosion in the sky at different heights and in some cases in multiple colours. This is a great firework to use as the grand finale of your display similar to the finale of the NYE London fireworks display.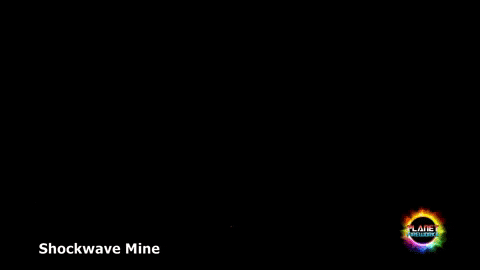 For other amazing fireworks effects to complete your display, consult our glossary of fireworks. If you're concerned about creating lots of noise, find out what to expect from low-noise fireworks.